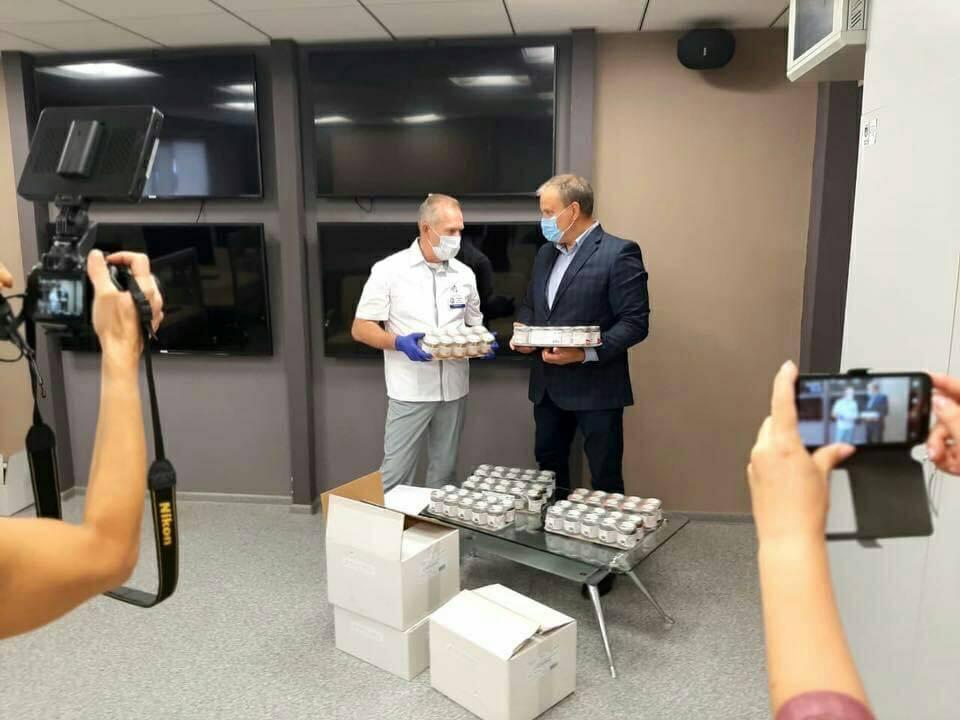 As humanitarian aid for patients with COVID-19, the regional Mechnikov hospital received creamed-honey trademark Nectar Senco from Senko Ukraine.
Creamed-honey TM "Nectar Senco" is a product useful for human health, strengthening the immune system. Dessert is made using a special technology from honey.
For the production of creamed honey only 100% natural bee honey, berries and fruits are used.
The chief physician of Dniprо Regional Hospital Sergey Ryzhenko thanked the director of the company Sergey Sevrikov for the humanitarian aid provided and noted that during a pandemic, this assistance is very important for patients with COVID-19.